Eventos
"Organizamos tu evento a medida, comida de empresa o familiar, desayuno de trabajo, festejo o evento social. Con todas las medidas de seguridad que la contingencia sanitaria exige. No dudes en contactarnos, te haremos una oferta personalizada."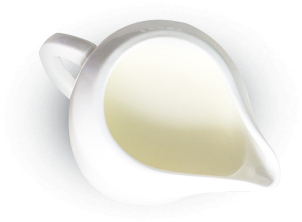 Concepto
"Somos el primer restaurante en especializarse en comida típica queretana y en apostar por los productos e ingredientes de la región como las cactáceas. Disfruta de una experiencia culinaria mezcla de tradición e innovación en un ambiente agradable y familiar."
K'puchinos Contigo
"Con nuestro servicio de catering o chef a domicilio tus invitados disfrutarán de un excepcional servicio a medida. Te llevamos lo mejor de nuestra cocina, siempre con la atención, cuidado de los detalles, calidad en el producto y sazón que nos caracterizan."

Sugerencias
de Temporada

Demuestra tu Amor
cualquier día del mes
Este mes de febrero, demuestra tu amor con nuestros paquetes de temporada: Menú de 3 tiempos, copa de vino y decoración de mesa.
414 273 2482
¡Reserva!
GALERÍA
De la vista nace el amor
NUESTROS CLIENTES
Lo que dicen de nosotros
"Great cooking favors the prepared hands."

A delightful and informative visit. Gardens beautiful even in the rain! Very helpful staff.
"For me, cooking is an expression of the land where you are and the culture of that place.l"

A visit to Haddon Hall is like a pilgrimage for me. There is something unique here, and each moment is treasured and held, until the next visit. Thank you for looking after a very beautiful place.
"Whatever you dream of, there will be fulfillment."











—

LAILAH GIFTY AKITA

For me, cooking is an expression of the land where you are and the culture of that place.
"I watch cooking change the cook, just as it transforms the food."

Haddon Hall is beautiful and I have been fortunate to have been able to visit it twice in the past 3 years. I am a direct decendant of Richard De Vernon. My ancestors migrated to America in 1682 and settled in Virginia.

Take care of the old homestead. I hope to return with my family to see it again before too long.
"Good painting is like good cooking - it can be tasted, but not explained."

Out of all the place I have visited in the world, I have found Haddon to be the most beautiful and delightful. The delicious scones in Haddon's restaurant are the best I have had anywhere. The grounds are so magical I can almost imagine the days when my ancestors rode across them, armor and swords clanking and horses everywhere, as they rode off to fight wherever needed. Haddon has managed to give a magnificent glimpse into the past while still retaining all its charm. Thank you for such a delight.
Opening Times
| | | |
| --- | --- | --- |
| Week days | | 9.00 – 18:00 |
| Saturday | | 10.00 – 17:00 |
| Sunday | | Closed |
Book your table for lunch or dinner.
+39 059 223912